Best Spray Foam Insulation Company In The Cayman Islands​
Foam Pros are a professional team of spray foam insulation experts who are dedicated to making sure you get the best quality install for a fair price within a satisfactory time. As a Caymanian owned and operated company we understand Cayman homes and offer the right spray foam insulation solutions based on your requirements.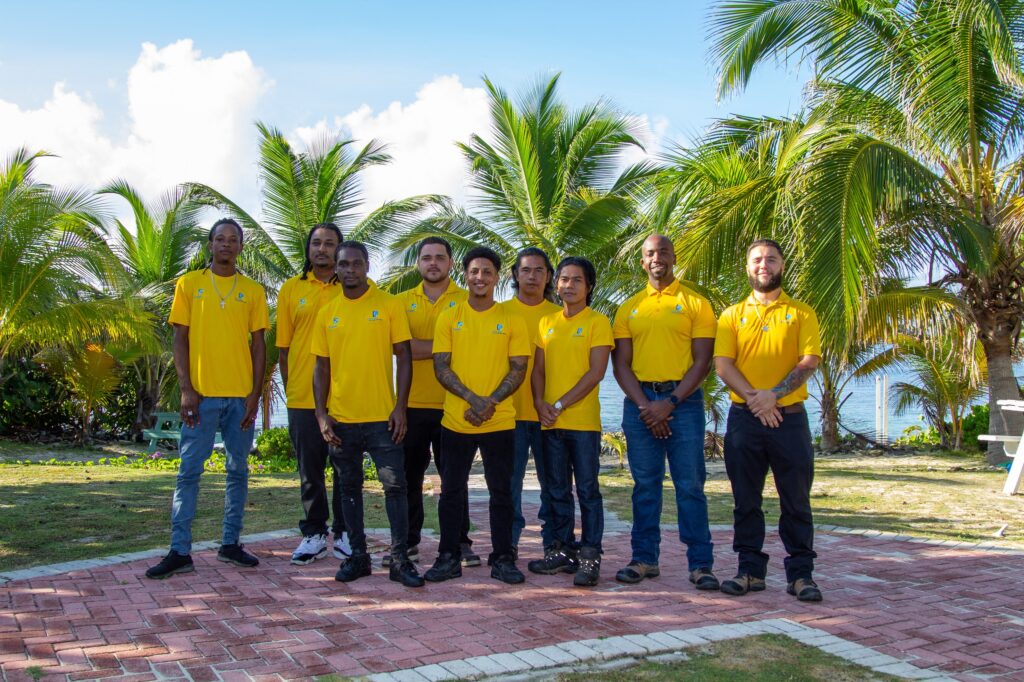 I have been in contact with foampros.ky for the past couple of months now due to the poor insulation of my unit that is only 1.5 years old. We were receiving complaints from the person next door that they could hear everything. Foam Pros exceeded my expectation with AMAZING customer service. Michael was BEYOND helpful and answered ALL of my questions regardless of the time of day, Foam Pros really wanted to step up and help with our unique situation of our unit. So if you need help with insulation and/or AC work, I highly recommend Foam Pros to do the job.

Save Up To 60% On Electricity
Electricity on a small island is not cheap. With high electrical rates, and many factors that can cause unnecessary overconsumption, it is important to be as energy efficient as possible.

Enhanced Indoor Air Quality
By air sealing the building envelope, natural ventilation is controlled. Dust, pollutants, and pollen can be in the outdoor air. When airborne particles meet moisture, they can form surface mold and release mold spores. These contaminants can spread and harm people and pets. Pollutant reduction equals a healthier home or commercial/institutional space.
Improved Building Comfort
In Cayman, the summer heat can be unbearable. Depending on the building, attic temperatures can exceed 120F with 80% humidity. Foam Pros has seen 120F attics drop to 80-85F following spray foam installation. Having the right insulation in your home or business has many benefits, and this is one of them.

During a hurricane, making sure your property is secure is vital to reducing potential damage. Closed cell spray foam insulation helps to increase structural strength by up to 300%, increase wind uplift resistance, and minimize water leakage due to air sealing. This helps create an extra piece of mind for you and your family.
From Residential to Commercial to Industrial, Foam Pros is the right choice for any application.
Boats

Closed cell foam that has been certified by the US Coast Guard has been shown to improve flotation, offer insulation for boats, and strengthen the structure when adhering the stringers to the hull. Now you can rearrange your layout and even out the weight

Floors

Lack of underfloor insulation can cause a variety of problems, such as noise from people above you, slippery floors due to temperature and moisture differences, and property temperature regulation. Floor spray foam insulation helps with these

Containers

Containers are ideal shells for creating a climate-controlled environment for storage, working, and a variety of other purposes. Do you happen to have an old container laying around? Let's insulate it and get more use from

Exterior Walls

Different wall types allow different types of heat and moisture transfer and retention. Foam Pros will provide the best solution options for your project with multiple approaches to exterior wall insulation.

Interior Walls

Having empty spaces inside your walls can make your home noisy, uncomfortable, and it can also reduce privacy. Had enough of hearing the people in the next-door apartment? Spray foam insulation helps soundproof your walls without the need to tear them

Roofs

The roof of a building gets the most heat throughout the day and is known for being the least efficient. Spray foam insulation with a fully adhered profile is the best way to fix any style of roof, whether it's made of wood, metal, cement board, or another
Reach out to our expert team