When most people think of insulation they revert to benefits such as energy efficiency and indoor comfort improvements. Check out below all of the added benefits to using Spray Foam Insulation as your insulation choice for your home or commercial space.
Electricity on a small island is not cheap. With high electrical rates, and many factors that can cause unnecessary overconsumption, it is important to be as energy efficient as possible. In Cayman, cooling costs can range from 40 – 90% of total electrical consumption.
By reducing the amount of heat and moisture transfer into the building, mechanical equipment does not have to work as hard or long to remove heat. Less operation time means less electrical draw and the savings are directly proportional.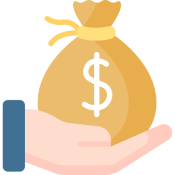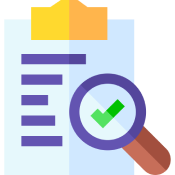 Improve Indoor Air Quality
By air sealing the building envelope, we no longer have an uncontrollable air exchange, or natural ventilation rate. With the outside air can come dust, pollutants, pollen, smoke from the neighbor's fire pile etc. When these airborne particles are introduced to a certain amount of moisture, they can turn into surface mold and release airborne mold spores.
All of these contaminants can circulate and spread, and can to be harmful to people and pets alike. This can all lead to what's known as "sick building syndrome". Reduced pollutant infiltration means a healthy, wholesome home for your family or commercial/institutional space for occupants.
We all love the tropical Caribbean breeze, never ending supply of sun and beauty of Cayman weather, but sometimes being inside with heat can be unbearable, especially in the summer! Depending on materials used in construction of the house, attic temperatures can reach as high as 120F or higher with upwards of 80% relative humidity.
These temperatures then transfer into the living space and can cause indoor temperatures to reach as high as 95F or higher and humidity can climb to 80% RH or more without air conditioning. This can make for a very uncomfortable setting – home is supposed to be a place of comfort. Depending on the situation Foam Pros has seen 120F degree attic spaces drop to 80 – 85F immediately after install.
This resulted in the max indoor temperature (while a/c off) dropping from 95F to 82F and max indoor humidity (while a/c off) dropping from 71% RH to 61% RH in the middle of summer.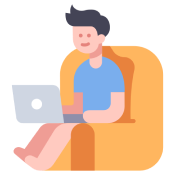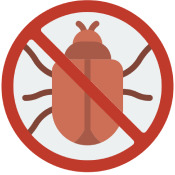 Reduce Pest, Rodents and Bugs
Nobody likes the idea of pests being able to get inside their house, but we leave large entrances to our homes by venting attics, and can unintentionally have construction gaps to the outside. Even the slightest opening to the structure is an invitation for baby insects.
The tiniest of scorpions can be less than a CM in length, fitting through very small partitions. Just by sealing off the attic, the chances of pest infiltration from mice, to roaches, to bats are greatly reduced. Pest control service technicians have explained that insects like to hide and/or nest under the paper side of fiberglass batt insulation, making it very difficult for their removal services to have full effect.
After air sealing with spray foam and removing attic floor insulation, full exposure will allow for maximum pest removal, control and prevention results. Now that's something that makes it easier to sleep at night.
Improve Structural Strength
Closed cell polyurethane foam has incredible hardening properties and can add outstanding amounts of fortification to assemblies. Closed cell's density creates a tough, rigid material that acts as a super glue to joined materials. This adds comprehensive and tensile strength to structures and can improve structural integrity up to 300%.
It is considered a secondary adhesive system in cladding applications, and connects mechanically fastened assemblies into one chemically bonded, monolithic unit, creating joint strength. We like strong construction!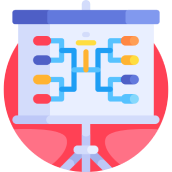 Heat and moisture can be detrimental to building material health, functionality and longevity. Roofers have explained that heat can cause nails to back out of wood, posing serious structural weakness. Moisture can cause rot and compromise structural components and can spread over time. These are serious safety concerns and should be §183.114 prevented by all means.
Heat and moisture also causing expansion and contraction of woods, metals etc. and in turn, the construction assembly, which can cause paint splits, wall and floor cracks etc. By reducing the extreme conditions that materials are exposed to, the building health, quality and longevity are protected. Let the foam handle the heat!
Closed cell's vapor barrier property gives spray foam the unique ability to water seal whatever approved substrate it is applied to. If you remember, or ask long time residents about Hurricane Ivan you will hear some terrible stories of damage to their houses and other buildings from water damage.
If water starts to intrude through a roof failure during a hurricane, it can build up and cause ceilings to cave in, damage appliances, furniture and other possessions and investments. Continuous installation of closed cell for the underside of a roof deck is considered a secondary water mitigation system, meaning water will not get past the foam if the roof so happens to fail and allow water in during the storm. An indirect form of insurance, one might say.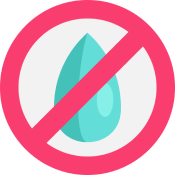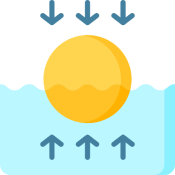 Closed cell foam has impressive flotation capabilities due to lightweight density of 2 LB pcf and is excellent for marine application as it is a class 2 vapor retarder. Closed cell installed by Foam Pros meets meets the requirements of US Coast Guard requirement for flotation materials for both bilge and engine room applications in accordance with Code of US Regulations, Navigation and Navigable Waters Article by testing from an independent laboratory. Think about using it in your personal boat to help alleviate weight distribution!
Convection, conduction and radiation. All 3 forms of heat transfer are blocked out by spray foam insulation. Spray foam insulation drastically reduces the amount of heat that leaks into your home meaning your are living in more comfort and saving energy. Start feeling the difference today.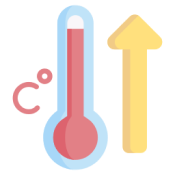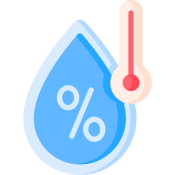 Depending on the difference in temperature and humidity on opposite sides of a separation assembly, surface condensation can occur and become problematic. Large freezers can sweat if surrounded by unconditioned spaces, this can cause moisture build up and can repetitively wet construction assemblies.
If you are in the 2nd Floor of an apartment or condominium with your a/c off and windows open, and the person below you has their a/c set to 72F or colder, there is a good chance your floors will be wet and slippery, turning into a safety hazard. This is because the space below is cold enough to pull the heat from your floor to the the point that humidity in the air condenses on the floor surface. Spray foam insulation ensures that these moisture problems won't limit lifestyle options between you and your neighbors.
Cayman has recently been announced as 23% higher carbon emission per capita then China – and while we are somewhat of a spec on a global scale, airborne emissions can increase risk of cancer. The newly published National Energy Policy 2017 – 2037 includes emphasis on thermal insulation to reduce electrical consumption in efforts to reduce emissions. We must take care of our planet, our island and our people by doing as much as we can. Go Green with Foam Pros!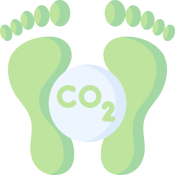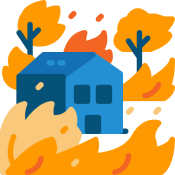 In the unfortunate scenario of a fire starting inside, having an unvented attic assembly greatly reduces the air exchange of the building and the "breathing" through eave vents that would otherwise lend fuel to the fire in quite a literal sense. There have been recorded case histories of fires extinguishing themselves before response services even arrive due to the attic assembly being unvented.
The backbone of spray foam insulation. This is the most important benefit of all, and it's the reason why spray foam insulation is the only choice when it comes to insulation. Spray foam has the unique advantage of fitting into the smallest of cracks and crevices to seal air off which helps drastically with the insulation's performance.